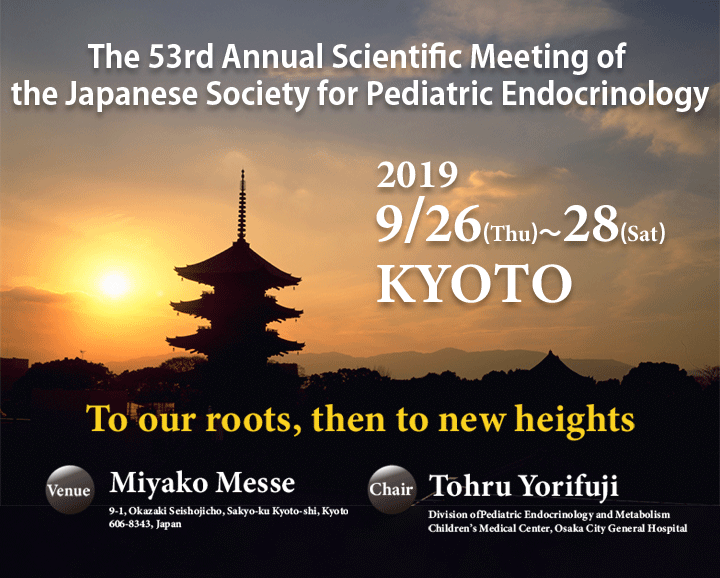 Dear 53rd JSPE participants, we would like to take this opportunity to inform you that 53rd JSPE was officially closed. We had a very successful 3 days with remarkable speakers, very interesting abstracts, notable nice social events where the conference participants could network in a pleasant atmosphere.
We would like to thank all of the speakers, participants, and committee members.

Tohru Yorifuji, M.D., Ph.D.
Chair, the 53rd Annual Scientific Meeting of the Japanese Society for Pediatric Endocrinology.
Division of Pediatric Endocrinology and Metabolism, Children's Medical Center, Osaka City General Hospital.
Update Information
2019/08/31

2019/08/31

2019/08/30

2019/07/04

2019/05/27

2019/05/23

2019/04/01

2019/04/01

2018/10/20

2018/10/20

2018/10/20

English website opened !